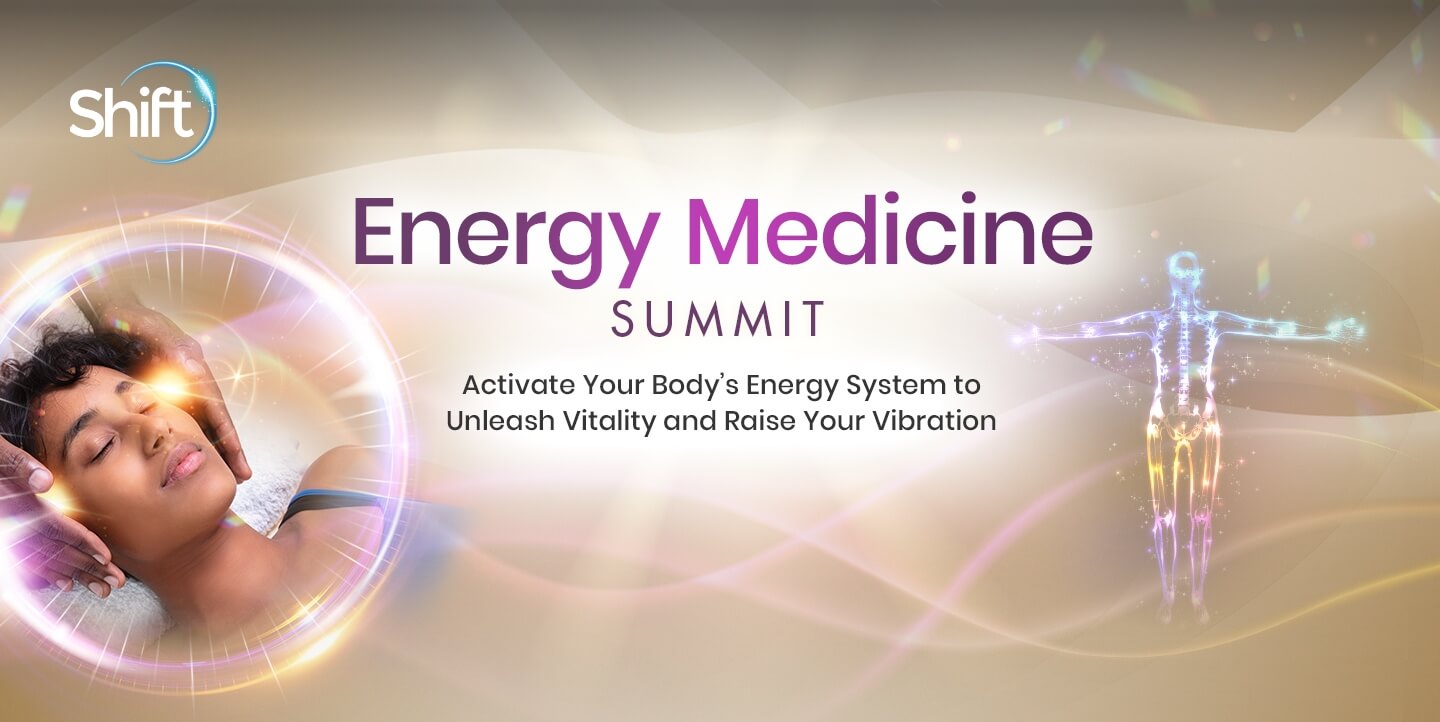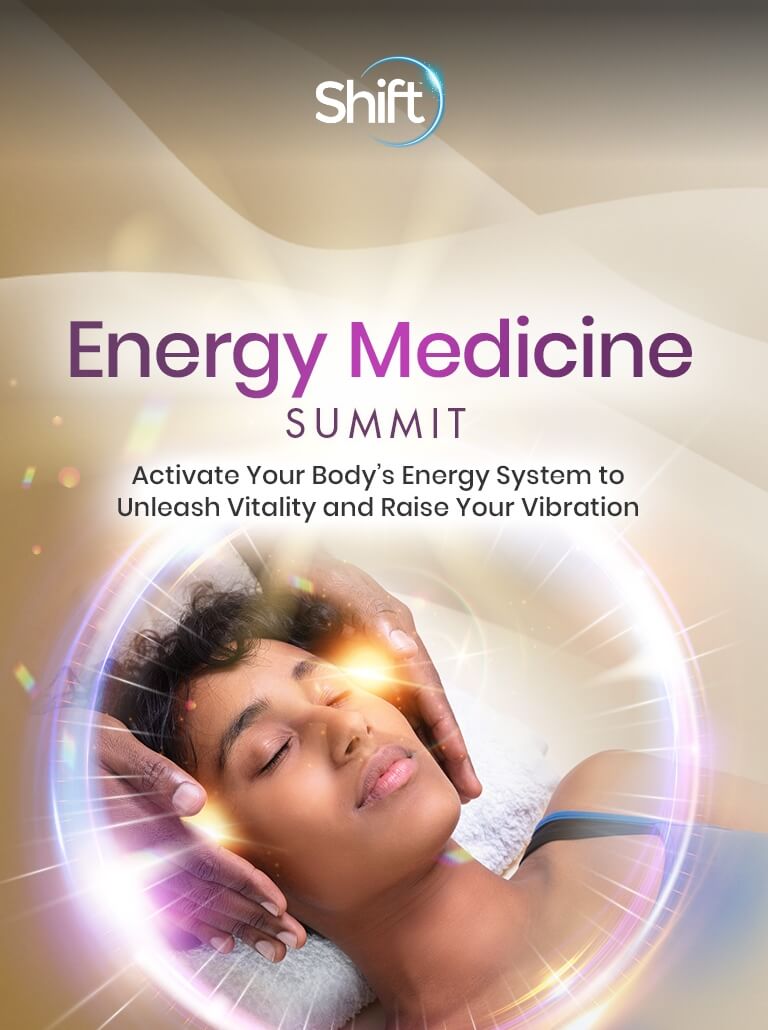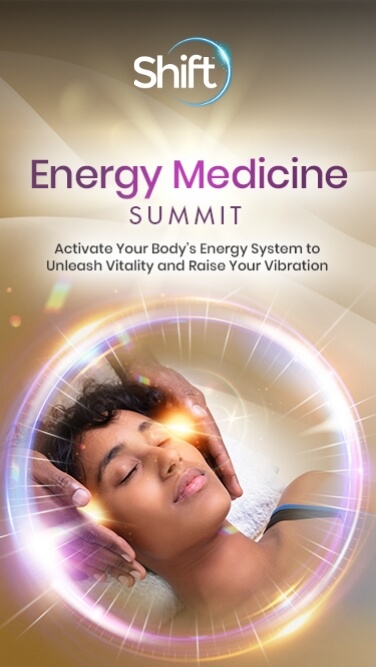 During this groundbreaking 5-day event with more than 40 acclaimed speakers, you'll discover:
How to access your inner zero-point healing field to activate emotional and physical revitalization
The 3 principles of bioenergetics to detect, correct, and protect your energy
The 7 precise methods for generating brainwave frequencies that result in what's known as "coherent mind"
How to apply the 8 branches of yin and yang universal laws to daily living so you can cultivate health, wellness, and longevity
How the energy of money is linked with your personal energy and wellbeing — and ways to increase your vitality by healing your relationship with money
Why EFT (emotional freedom techniques) tapping is so quick and effective for healing trauma — and how this method can create lasting transformation
Explore the Latest Science-Based Practices That Amplify Biofield Health, Build Resiliency & Help You Create a Vital Life
FREE ONLINE EVENT
November 14-18, 2022
Featured Speakers

Dr. Melanie Smith
Self-Care in the Era of 5G and Beyond: How to Thrive in a Modern World

Maya Shetreat, MD
Emerging From the Post-Witch Hunt Era: Bridging Science and the Sacred Through Psychedelics, Indigenous Knowing, and the Invisible

Titanya Monique Dahlin
Your Unique Life Color: What Does it Mean?

Dawson Church, PhD
Turning Your Thoughts Into Things

Dr. Shamini Jain
The Healing Keys: Biofield Science and Your Personal Health

Master Mingtong Gu
Cultivate Energy and Consciousness Through Wisdom Healing Qigong

Cyndi Dale
Higher Brain States for Powerful Healing and Manifesting

Wendy De Rosa
Energy Healing in Your Lower Chakras: Empowerment, Authenticity, and a Clear Sense of Self

David Feinstein, Ph.D.
Uses of Energy Psychology Following Catastrophic Events

Dr. Sue Morter
Energy Medicine and Quantum Self-Healing: Integration of Body, Mind and Spirit

Tina Zion
Powerful Action Steps to Direct the Healer Within You

Dr. Deb Sandella
The Magic of Mind-Body-Emotion

Dr. Divi Chandna
How to Empower YOU: Energy Medicine as the Way of the Future

Rollin McCraty, PhD
Energetic Interconnectivity

Dra. Rocio Rosales Meza
The Energy of Liberation

Beth McDougall, MD
The Future of Medicine

Vanessa Gonzalez Codorniu
Hypno-Reiki: A Powerful Healing Duo

Marcela Lobos
Shamanic Energy Medicine

Masami Covey, M.S., FNTP
Reclaim Your Inner Moon Power and Rhythm

Kathleen Booker
Breathing in Peace Amidst Chaos and Upset

Tsao-Lin Moy, L.Ac., MSOM
Chinese Medicine for Cultivating Vibrant Health and Longevity

Kim Chestney
Turning Your Pain Into Power

Dr. Alberto Villoldo
Healing the Dark Side: Turning Your Demons Into Allies

Sarah McCrum
The Vitality of Money

Aleya Dao, DOM, LAC
Clear Limiting Empathic Sensations to Accelerate Your Awakening

Amelia Vogler
The Hara Dimension: Soulful Being and Becoming

Brandy Gillmore
How to Use Your Energy to Get Radical Results

Joy Martina
Connecting to Your Intuition

Harry Massey
How Bioenergetics can Restore Your Energy for Life

Vincent Pedre, MD
Energy Imbalances: A Hidden Cause of Gut Problems

Jennifer Partridge
Empowerment and Healing Using EFT Tapping

Lauren Walker
When Do You Know You're Healed?

Mellissa Seaman, JD
Channel Your Unique Genius by Discovering Your Soul Gift

Beverly Rubik, PhD
Energy Medicine and the Biofield

Dr. Krista Burns DC, DHA
The Mind-Body Posture Connection

Dr. Elena Villanueva
Bioenergetics of Trauma

Mary Sise, LCSW
Healing the Grieving Heart

Dr. J Dunn
Genetics and Personality: How Your Genes Affect Your Brain Chemistry

Aimee Leigh
The Healing Power of Trusting Your Intuition and Expanding Your Energetic Awareness

Krisstina Wise
How to Have a Healthy, Happy, and Prosperous Relationship With Your Money
With Hosts: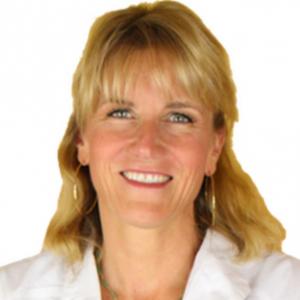 Dr. Robyn Benson
Regenerative Medicine Specialist & Founder of the Santa Fe Soul Center for Optimal Health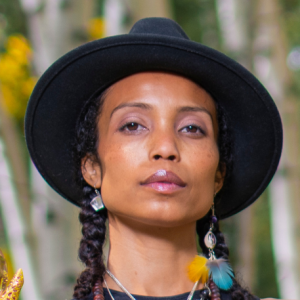 Alkemia Earth
Certified Energy Healer, Spiritual Alchemist & Founder of Ascension Academy
And Guest Host: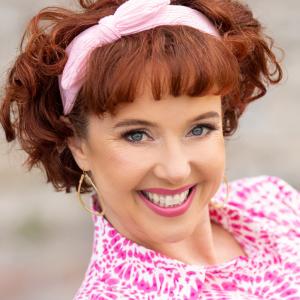 Dondi Dahlin
Energy Medicine Consultant & Author of The Five Elements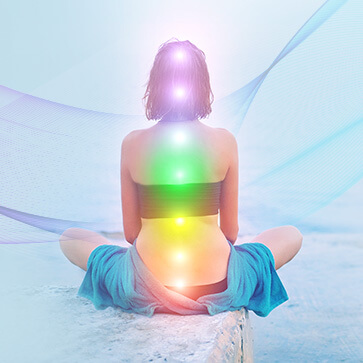 Use the Power of Energy to Harness Your Own Biology for Healing
When all your energies are brought into harmony, your body flourishes. And when your body flourishes, your soul has a soil in which it can blossom in the world.
— Donna Eden
Do you long for a body that flourishes, vibrating with a high level of wellness and peak performance that allows you to do all the things you love doing?
The basic premise underlying the field of energy medicine is that our physical, mental, emotional, and spiritual bodies are all composed of atoms, continuously moving and creating energy…
… and by using energy-based therapies — such as Hypno-Reiki, biofield tuning, chakra toning, Qigong, bioresonance techniques, craniosacral therapy — to interact with these fields of vibrating energy, we are able to stimulate physical, mental, and emotional healing.
In this year's Energy Medicine Summit, you'll find all the information you need to help you tap into your body's healing mechanisms, harnessing your own biology to heal from within.
You'll come away with a toolkit of easy techniques to rapidly shift your state so you feel more alive, vital, and joyful. These techniques have been shown to boost brain function, lower blood pressure, improve digestion, and much more.
You'll explore practices and tools that integrate the best of Western-based science with holistic, alternative healing modalities, and discover how modern science supports ancient teachings and practices by recognizing the quantifiable connection between science and spirituality.
We're bringing together experts from diverse areas of energy medicine — including acclaimed doctors, researchers, authors, holistic coaches, intuitive energy healers, and true pioneers in this field — who will show you how to promote energy flow, detoxify naturally, and amplify your body's natural healing abilities.
The Energy Medicine Summit offers you a powerful toolkit of bodywork modalities to release blocked energies, so you can raise your vibration and stimulate your own system to heal.
You'll come away rejuvenated, motivated, inspired, and empowered to awaken your life-force energy — restoring balance, rejuvenating your entire body, and promoting emotional wellbeing and spiritual healing.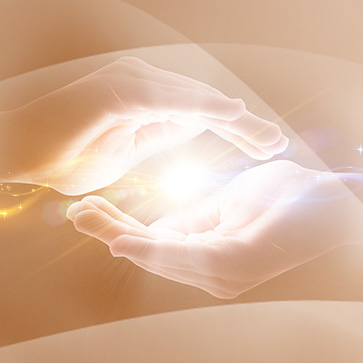 Here's some of what our brilliant teachers will be sharing with you...
| | |
| --- | --- |
| | Dr. Sue Morter will demonstrate how to work with bioenergetics to build new neural circuitry, allowing mental, physical, emotional, and spiritual healing to occur naturally. |
| | Dawson Church, PhD, will demonstrate how to use your mind to create bliss neurotransmitters in your brain and anti-aging hormones in your body — and even influence matter itself in the physical world. |
| | Dr. Maya Shetreat will focus on how we got to this fragmented, polarized place of pitting science against other, non-linear ways of knowing — and suggest ways to invite sacred perspectives into the health conversation. |
| | Tina Zion says that within you there is a powerful healer, and reveals potent primary steps you can take to alter your body and your life. |
| | Dr. Shamini Jain reveals how exploring our bioelectromagnetic nature — from cells to communities — is revolutionizing medicine,— and offers fundamental healing keys that we can use to flourish. |
| | Dr. Aberto Villoldo will share ways to heal yourself by coming to terms with your own shadow. |
| | With Cyndi Dale, you'll explore how powerful gamma and lambda brainwaves can help you achieve super-learning, greater recall, and higher healing. |
| | Master Mingtong Gu will teach Qigong sound-healing practices that use your own voice to activate energy vibrations that can transform your emotions. |
| | Rollin McCraty, PhD, will present scientific data showing that the heart radiates detectable magnetic signals into the environment, allowing you to create energy fields that raise consciousness vibration for yourself and others. |
| | Dr. Elena Villanueva, DC, will explain how the body and brain can get out of alignment, causing a distortion of your bioenergetic field that often leads to chronic disease and mental illness. |
| | And much more... |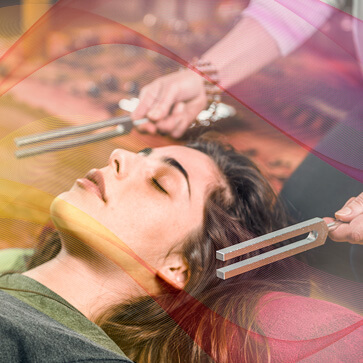 Activate Your Body's Electromagnetic Field to Increase Healing
The field of energy medicine is experiencing massive growth — and revolutionizing modern medicine — due in part to the positive measurable results that have been documented as healing practitioners work with clients to monitor and activate their bio-electromagnetic fields.
From altering neurotransmitters in the brain, to working with bioenergetics to build new neural circuitry, energy medicine offers myriad pathways to stimulate healing that work in conjunction with traditional allopathic medicine.
With a wealth of information at your fingertips, the Energy Medicine Summit empowers you to discover the tools that work best for you.
Plus, you'll quickly see that working with energy medicine can complement any existing practice — and magnify successful healing outcomes for you and your clients.
You'll find sessions and speakers that will inspire, educate, and empower you with expertise you can trust, as they relay best practices and reliable resources for this emergent field.
Here's what participants had to say about previous years' Energy Medicine Summit…
"What an enriching and valuable event!"
What an enriching and valuable event! So many amazing teachers with so much knowledge. I learned so much!
— Anne, South Africa
"I was deeply touched by the heart energy of each speaker."
I was deeply touched by the heart energy of each speaker. I was impressed that there was minimal reference to the current pandemic and that if there was mention, the speaker alluded to the shift in consciousness that we are currently in. The high truth!
— Patricia Prema Wylie, Aotearoa, New Zealand
"I feel like I've finally found the right community that I have been searching for, for the past seven years now."
Attending this summit was probably one of the most profound experiences I have had this year. Since I have started tuning in to the events hosted by The Shift Network this year in particular, I feel like I've finally found the right community that I have been searching for, for the past seven years now. I am incredibly grateful to have been a part of this, and to be a witness to the plethora of groundbreaking work that is being done! I am continuously humbled and joyful at the existence of all the speakers in this Energy Medicine Summit and I will forever be an advocate of this transformational and incredibly uplifting work! This is the kind of power the rest of the world needs! This is what I had always hoped and prayed for, and now I get to be a part of it!
— Rachel, Trinidad and Tobago
"Absolutely wonderful with so many areas of energy healing covered."
Absolutely wonderful with so many areas of energy healing covered. I wish I had more hours available to listen to as many sessions as possible. Loved the diversity of topics and the professionalism of the speakers.
— Margaret Anderson, Australia
"Such diverse faculty, presenting information on an amazing range of topics."
Wow! Thank you to all the beautiful people involved in organizing this online "festival." Such diverse faculty, presenting information on an amazing range of topics. It's going to take me weeks to process it all!
— Billy Jo Flavell, South Australia
"If you want to become inspired… The Shift Network has those people on their summit."
If you want to become inspired by speakers who are full of wisdom and knowledge and a magical way of putting information across to you, the listener, The Shift Network has those people on their summit.
— Rita Harrod, United Kingdom
"Thank you ever so much for all the inspiration, teachings, and practical exercises!"
I really loved the diversity of topics which all interconnected eventually. I loved the enthusiasm and passion of the speakers and hosts! Very well done. Thank you ever so much for all the inspiration, teachings, and practical exercises! Look forward to next time!
— Sonja, Haarlem, Netherlands
"Invaluable experience!"
I learned so much during the summit — different modalities, different topics, all easy to understand and apply. The speakers are so passionate about their topics. Invaluable experience!
— Martine, Basking Ridge, New Jersey
"The Shift Network did a great job in gathering so many voices and so many healing practices and experiences."
I felt so inspired by the speakers that I got to follow. and plan on learning more in the future about their work. The Shift Network did a great job in gathering so many voices and so many healing practices and experiences.
— Cristina, Sibiu, Romania
"I am on a new journey of learning and healing."
I've learned a lot about myself ! Also, I learned breathing techniques, and meditation to help relieve tension, pain, and stress. Aggressive rheumatoid arthritis has found me a couple of years ago. This summit has taught me that I am strong, I will get better, I will work on my trapped emotions, I will think of me, take time for me. I am on a new journey of learning and healing.
— Caroline, Canada
Co-Sponsors