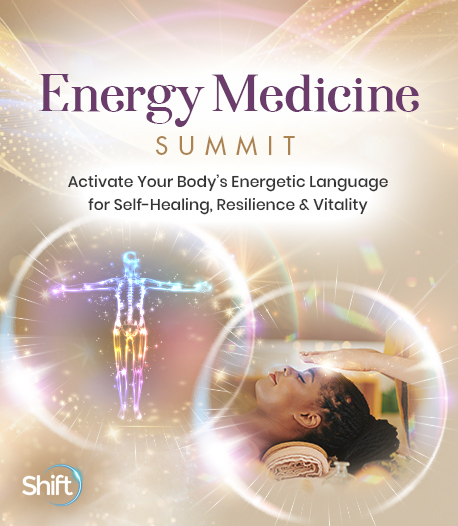 Program & Replays

Integral Energetics: How to Learn to Access Simple Energy Medicine for Self and Others
Broadcast on November 03, 2021
With Dr. Roger Jahnke, OMD
Hosted by Vanessa C. Codorniu
Dr. Roger Jahnke, OMD, will summarize energy medicine best practices, highlighting overarching archetypal principles that are common to all original shamanic cultures. He will de-mystify energy healing (Qi, Prana, Ki, Universal Energy, Prayer) and energy medicine methods (Qigong, Reiki, Prana Healing, Polarity, Shen Therapy, Healing Touch, and Therapeutic Touch).
In this session, you'll discover:
The common shamanic origins of energy medicine
Easy methods to utilize Qigong energy medicine
How to activate your own energy medicine during the session – for yourself and others
The opinions expressed here are those of the author/presenter and are not representative of Shift Network employees, customers, or other presenters.
Love this Speaker and What They Have to Say?
It can be yours to keep... forever.
Get lifetime access to the summit and bonus material by upgrading now!
UPGRADE HERE
Dr. Roger Jahnke, OMD
Doctor of Chinese Medicine & Director of the Institute of Integral Qigong and Tai Chi
Dr. Roger Jahnke, OMD, is one of the most respected luminaries in the fields of mind-body practice, wellness, and integrative medicine. He's dedicated his professional life to sharing and teaching the holistic healing traditions of China. He has emerged as a key spokesperson for and master teacher of Tai Chi, Qigong, and mind-body practice, combining his 35 years of clinical practice as a physician of acupuncture and Traditional Chinese Medicine with knowledge gleaned from 10 research tours to China.
Dr. Jahnke is director and chief instructor at the Institute of Integral Qigong and Tai Chi (IIQTC) in Santa Barbara, California. His first book, The Healer Within: Using Traditional Chinese Techniques to Release Your Body's Own Medicine, delivered a revolutionary guide to self-care with simple Medical Qigong practices, adaptable for every lifestyle. His second book, The Healing Promise of Qi: Creating Extraordinary Wellness Through Qigong and Tai Chi, distills best practices drawn from 25 traditional and modern forms of Tai Chi and Qigong, and offers guidelines to tailor a personal wellness and empowerment regimen to each individual's unique needs.