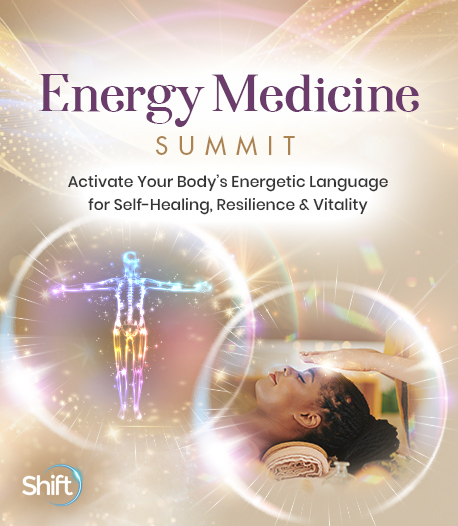 Program & Replays

Clearing Energies of Covid & Emotions Through the Lungs
Broadcast on November 03, 2021
With Masami Covey
Hosted by Vanessa C. Codorniu
No one is immune to the state of flux, uncertainty, and confusion that Covid-19 has brought with it. Because of that, we all have accumulated energies of Covid that often show up as collective grief, sadness, frustrations, expectation, and even betrayal—and many of these emotions are stored in your lungs. Masami Covey will guide you to open your lungs, shift your alignment, and soften your protective ribcage, so you can begin to transform and finally discharge the stored energies of Covid.
In This Session:
Discover the Energies of Covid and how they impact the various lobes of your lungs
Tap into the transformative power of your lungs to release and repair charged emotions triggered by Covid
Learn energy tools and complementary nutritional support that will rejuvenate and balance your lungs
The opinions expressed here are those of the author/presenter and are not representative of Shift Network employees, customers, or other presenters.
Love this Speaker and What They Have to Say?
It can be yours to keep... forever.
Get lifetime access to the summit and bonus material by upgrading now!
UPGRADE HERE
Masami Covey
Health Intuitive, Functional Nutrition Therapist, Yoga Therapist
Masami Covey embraces the power of spirit, science, intuition, and physiology to bridge the seen and unseen interconnections between body, mind, and spirit. As a health intuitive, her work centers on cultivating her clients' innate healing powers, by exploring the root causes of functional imbalances (rather than focusing on medical diagnoses and labels). Her intuitive insights, laser-pointed guidance, and practical tools offer a dynamic framework for connecting subtle body language with anatomy, emotion, nutrition, breathwork, supplements, detox protocols, lifestyle practices, Ayurveda, positive neuroplasticity, and much more.
In 2011, Masami experienced a complete physical breakdown (initially diagnosed as Multiple Sclerosis) that was worsened by injuries sustained in a severe car accident the following year. Utilizing her own healing protocols, she's been able to heal her body, and reverse her MS diagnosis. Masami (who was born in Japan and raised in a bicultural family) draws extensively from her East-meets-West culture and language experience, as well as from professional training, and working with clients for over 20 years.