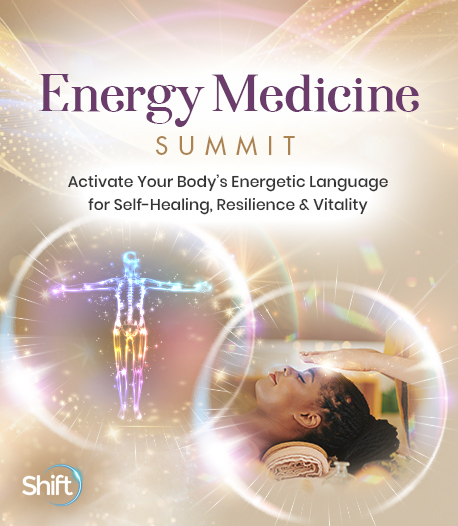 Program & Replays

How Love Connects Us: The Science of Global Coherence and Interconnectivity
Broadcast on November 03, 2021
With Rollin McCraty, PhD
Hosted by Dr. Christine Schaffner
Rollin McCraty, PhD, discusses the latest research on energetic interconnectivity, and how love is the primary factor in non-local connections. He also talks about how humanity is profoundly interconnected through the earth's magnetic fields, and how the earth's energetic activity affects our physiology, psychology, behaviors, and wellbeing.
In this session, you'll discover:
How planetary, solar, and cosmic energies affect our emotions, mental functions, health, and behaviors
The Global Consciousness Project that's measuring how collective consciousness affects the global field
A heart coherence technique for radiating love to yourself and the planetary field environment
The opinions expressed here are those of the author/presenter and are not representative of Shift Network employees, customers, or other presenters.
Love this Speaker and What They Have to Say?
It can be yours to keep... forever.
Get lifetime access to the summit and bonus material by upgrading now!
UPGRADE HERE
Rollin McCraty, PhD
Director of Research at HeartMath Institute
Rollin McCraty, PhD, is director of research for HeartMath Research Center at HeartMath Institute. As a psychophysiologist, Rollin's research interests include the physiology of emotion, with a focus on the mechanisms by which emotions influence cognitive processes, behavior, and health, and the global interconnectivity between people and the earth's energetic systems. Findings from this research have been applied to the development of tools and technology to optimize individual and organizational health, performance, and quality of life.
Rollin has acted as principal investigator in numerous research studies examining the effects of emotions on heart-brain interactions, and on autonomic, cardiovascular, hormonal, and immune system function. He has also served as principal investigator in a number of field studies, to determine the outcomes of positive emotion-focused interventions and heart-rhythm feedback in diverse organizational and educational settings, as well as in various clinical populations.