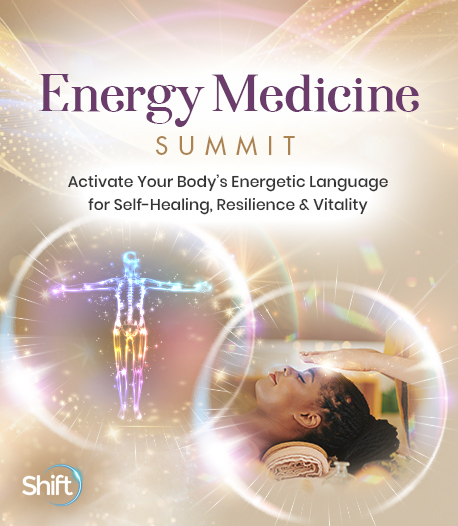 Program & Replays

Discover Your Unique Rhythm Through a 2,500 Year-Old Personality Type System
Broadcast on November 02, 2021
With Dondi Dahlin
Hosted by Vanessa C. Codorniu
Are you water, wood, fire, earth or metal? Dondi Dahlin will help you discover your element, and the secrets to getting along with just about anyone. You will walk away with 5 easy hands-on techniques for instant calm under stress, depending on your element. The Five Elements is known as one of the most accurate and insightful systems that exists today. It is the ultimate tool for self-empowerment and making all the right choices so you can have more joy, ease, and vitality in your life.
In this session, you'll discover:
Your physical and emotional health is greatly impacted by your element
How neurovascular reflex points can be the key to finding calm in your life
How to decipher behavior so you get along better with others
The opinions expressed here are those of the author/presenter and are not representative of Shift Network employees, customers, or other presenters.
Love this Speaker and What They Have to Say?
It can be yours to keep... forever.
Get lifetime access to the summit and bonus material by upgrading now!
UPGRADE HERE
Dondi Dahlin
Energy Medicine Consultant, Bestselling Author of "The Five Elements"
Dondi Dahlin is an award-winning author, speaker, and internationally acclaimed dancer, actress, and teacher. She grew up in both show business and energy medicine, and co-wrote The Little Book of Energy Medicine with her mother, Donna Eden.
 A longstanding member of the Screen Actors Guild, Dondi has performed in more than 30 countries, has appeared in over 100 commercials, and is a sought-after spokesperson. She started belly dancing professionally in 1989 and became a dancer to the stars, including Omar Sharif, Peter Fonda, and Jimmy Buffett. She was one of the original dancers on Miles Copeland's infamous "Belly Dance Superstars," which brought belly dance to the masses.
Dondi has received a variety of awards including Outstanding Speaker in the Nation, Belly Dancer of the Universe, plus numerous book awards for her international bestseller, The Five Elements. She has been teaching The Five Elements since 2001 and has been featured at Hay House, ACEP, OMEGA, Feathered Pipe Ranch, and at prestigious events throughout North America and Europe.
Dondi homeschools her son and became a historical preservationist after fighting for two years to get her 1904 home historically designated by the city of San Diego.