Register now to receive these FREE recordings and to be notified about our next Energy Medicine & Healing Summit:
Energy Clearing for People and Places with Jean Haner
One Spirit Medicine: The mind of God, the brain of man, the heart of the shaman with Alberto Villoldo
Featured Speakers:
(click photo to learn more)

Donna Eden

Dr. Alberto Villoldo

Dr. Sue Morter

Mingtong Gu

Anodea Judith

Dr. Crystal Jones

Jean Haner

Holly Tse

Wendy De Rosa

Dr. Joan Borysenko

Nonty Charity Sabic

Pamela Miles

David Feinstein

Rollin McCraty

Selome Araya, MPH

Jonathan Goldman

Jennifer McLean

Titanya Dahlin

Dr. Craig Weiner

Alina Frank

Robert Peng

Heather Dane

Matthew Thie

Dr. Christine Page

John Newton

Prune Harris, MA, EEM-AP

Thornton Streeter

Dr. Lewis Mehl-Madrona

Amy B. Scher

Dr. Erin Shannon

Zoran Hochstätter

Rhys Thomas

Lisa Barnett

Madison King

Eileen McKusick
With Host: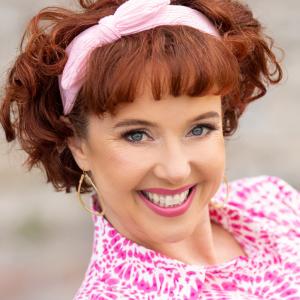 Dondi Dahlin
Energy Medicine Consultant &
bestselling author of The Five Elements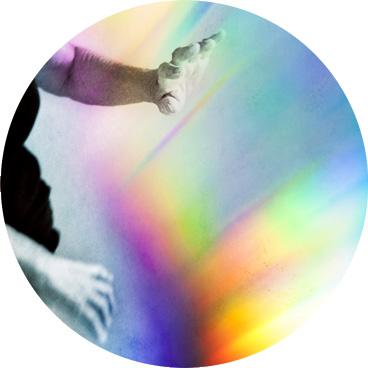 Do you know the power to heal is within you?
You can tap into this inner resource to treat ailments and illnesses, restore health, increase vitality, and prevent disease.
For thousands of years, practitioners around the world have activated the body's natural healing processes — through clearing meridians, balancing qi, healing touch, utilizing Ayurvedic medicine, shamanic practices, applying hands-on healing such as Reiki, and many other modalities.
Traditional Western medicine focuses on diagnosing symptoms and treating you from the outside. Energy medicine unlocks your life force to heal you from the inside — and addresses the root causes of illness.
In fact, the two pair beautifully to support and revitalize your WHOLE being.
From reducing anxiety and stress through chakra balancing, to enhancing cancer therapies with the wisdom of qigong, patients everywhere are taking an active role in their own healing processes.
Energy Medicine is based on the understanding that any physical, mental, or behavioral problem has a counterpart in the body's energies and can be treated at that level. It provides a holistic approach to healing — by not only addressing your body, mind, and spirit, but also by working with your emotions, past trauma, and even your relationships.
With The Energy Medicine & Healing Summit series, you'll discover exactly how to take your health into your own hands (literally!) with today's top energy medicine experts, health practitioners, and healers, who guide you toward transforming your overall wellbeing from the inside out.
Whether you're new to energy medicine or a practitioner working in a health, healing, or bodywork field, you'll discover the latest energy science and cutting-edge techniques.
The visionary speakers in this series bring to light the curative and evolutionary powers of proven energy practices — to create vibrant health for yourself and your clients!
Energy Medicine as a Path of Self-Care
Energy medicine is both a complement to other systems of medical care and, in itself, a complete system for self-care and self-help.
— Donna Eden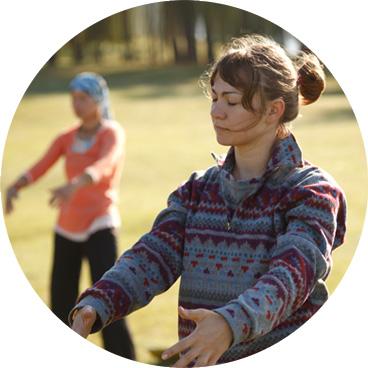 It's easy to feel powerless when you're not feeling well.
Whether you're suffering from a common cold or chronic illness, it's natural to turn to others for treatment. You might look to doctors for the right tests or pharmacists for the best medications to stop the discomfort and fix the problem.
Through energy medicine YOU have the power to heal yourself, your loved ones, and others.
Energy healing activates your life force energy to restore balance, rejuvenate your entire body, and promote emotional wellbeing and spiritual healing.
With a few simple techniques, daily practices, and powerful treatments from skilled practitioners – the power to heal is at your fingertips.
In this enlightening series, you'll discover powerful methods for wellness, self-healing, and preventing illness through Reiki, shamanic healing, Qigong, sound healing, tapping, neuroscience, and more!
Even though the body appears to be material, it is not. In the deeper reality, your body is a field of energy, transformation, and intelligence.
– Deepak Chopra
We brought together experts from diverse areas of energy medicine and healing – each one, a trusted leader in their field – so you can restore and revitalize your WHOLE being (as well as positively impact the vibrancy of your family, your friends... and your community!).
Here's some of what our brilliant speakers are sharing with you...
| | |
| --- | --- |
| | Donna Eden uncovers her way of sensing subtle energies — and provides simple exercises to get the energies of your body aligned and humming. |
| | Dr. Alberto Villoldo shares how to wire the brain for bliss through One Spirit Medicine — a system that restores balance, allows the body to repair and heal naturally, assists relationships to foster and grow, and reestablishes our connection to nature and Spirit. |
| | Using principles of quantum science and energy medicine, Dr. Sue Morter illuminates how The Energy Codes® can awaken the healer within and reveal your true magnificence. |
| | Mingtong Gu reveals the ancient Chinese healing secrets for cultivating energy as a foundation for health, happiness, and longevity... and guides you through an experiential practice for your next step toward self-care, self-healing, and self-empowerment. |
| | Anodea Judith highlights the vital role that the energy body plays in overall health and character — and how imbalances can lead to anxiety or depression. |
| | Jean Haner offers methods to clear clouds of stressed energy — your own and what you take on from other people — and let your light shine through! |
| | Holly Tse gives a fun hands-on presentation of Chinese reflexology… a practice that can put you in command of your health and vitality. |
| | Dr. Crystal Jones emphasizes the importance of being fluid in many healing modalities so you can respond to your clients' needs in the moment. |
| | Wendy De Rosa demonstrates ways to ground yourself so you can maintain a balanced energetic body, good health, and attuned intuition. |
Receive This FREE Bonus Gift When You Register!
Donna's Daily Energy Routine
Practice Video from Donna Eden
In this 11-minute video, energy medicine pioneer Donna Eden shares 8 essential practices for your daily energy routine. With these simple exercises, you can tap into your body's innate ability to heal itself, prevent illness, and reduce stress.
Discover the Benefits of Energy Medicine
The Energy Medicine & Healing Summit series can be incredibly beneficial. Whether you're intrigued by balancing your meridians and clearing your energy centers or you're an established healing practitioner, you'll deepen your knowledge of healing practices that address your wellbeing in a holistic way.
You'll find sessions and speakers that inspire, educate, and empower you... with expertise you can trust! They wade through the misinformation and clearly lay out the best practices and reliable resources for this emergent field.
During this groundbreaking series, you'll discover:
Meaningful grounding practices to support your physical, mental, & emotional needs
An understanding of the role energy plays in the connection between mind and body... and why it's the essential key to healing & living in balance
Reiki and ancient medicines/spirituality as tools for transmuting depression, trauma, and spiritual imbalances into wholeness, light, & power
How Touch for Health (TFH) integrates simple ideas and techniques from the East and West to achieve a balance of the mind, emotion, posture, & energy
Acupoint tapping, and how, by working with the way the brain processes information, it shifts deep emotional patterns
Effective methods for healing the patterns of the past so you can draw your soulmate closer
Ways that spiritual practice can create a haven amidst chaos and adversity — an internal place to find stillness before responding to challenging situations
That deeper listening to your heart's feelings in stillness can create an energetic link to your intuitive wisdom & higher potential
How Chinese reflexology reveals the hidden world of energy healing through the soles of your feet
The Medicine Wheel, or Sacred Hoop — a Native American approach to energy medicine that can be used to resolve trauma, grief, stress & illness
A profound meditation technique to help you develop faith, belief & courage during difficult times
A guided experiential qigong practice to increase your self-care, self-healing & self-empowerment
A simple rule for complete and permanent healing... & how you can heal yourself when no one else can
There is really only one thing that is happening... it is you waking up to the power of you.
— Dr. Sue Morter
Plus, you'll quickly see that working with energy medicine can complement any existing practice and help you achieve greater fulfillment and success in life – for you and (if you're a practitioner) your clients.
You're in good hands with summit host Dondi Dahlin, bestselling author of The Five Elements and co-author of The Little Book of Energy Medicine with her mother, Donna Eden. Dondi integrates insights and practices from diverse energy medicine practices and spiritual traditions.
Here are just a few of the hundreds of positive comments from past participants in The Energy Medicine & Healing Summit…
To experience such a diverse array of teachings through so many different voices from the comfort of my own home was such a gift and so enlightening. The interviewer was excellent in her questioning and her summarizing.
— Maggimae, Nova Scotia, Canada
The energetic info I received and the mind-opening wealth of experience shared during this summit has been phenomenal and I can't wait to do it again. I am using new techniques that are changing the way I live my life.
— Connie Soto, Chico, CA, U.S.A
A beautiful, life transforming topic: energy healing. Beautiful points that you can start using right away to change your life.
— Gonçalo Cunha de Sá, Portugal
I'm very grateful for the opportunity to listen to all the sessions of this wonderful and profound Energy Medicine & Healing Summit 2017. So important for our wellbeing. For living a joyful life, in harmony with ourselves and others.
— Claudia C. Morales, Manrique, Spain
The Shift Network has assembled a treasure trove of interesting, diverse speakers for this wonderful online summit. I found every interview so positive and interesting that at the end of each interview I was rushing to find out more about each speaker. Every aspect of this summit seemed suffused with joy.
— Andrea Ayers, Los Angeles, CA, U.S.A.
Co-Sponsors