Sign up now to receive these FREE recordings and to be notified about our next Energy Medicine & Healing Summit series:
The Remarkable Vagus Nerve! with Donna Eden
Making Healing Available to All: Studies Showing Healing Without the Healer with Bill Bengston
Featured Speakers:
(click photo to learn more)

Dr. Sue Morter

Dr. Marie Mbouni

Lisseth Makhael

Robert Peng

Donna Eden

Jean Haner

Lauren Walker

Master Mingtong Gu

Cyndi Dale

Wendy De Rosa

Rollin McCraty, PhD

Lynne McTaggart

Eileen McKusick

Judith Orloff, MD

Jonathan Goldman

Anodea Judith

Dr. Alberto Villoldo

Bill Bengston

Melanie Roche

David Feinstein

Sita PK

Alan Davidson

Curtrice Goddard

Marcela Lobos

Lee Harris

Masami Covey

Steven Washington LMT

Titanya Monique Dahlin

Dr. Bradley Nelson

Juanita Martin

Amy B. Scher

Marie Diamond

Dr. Willem Lammers

Julie Schiffman, MSW

Dr. Dawson Church
With Hosts: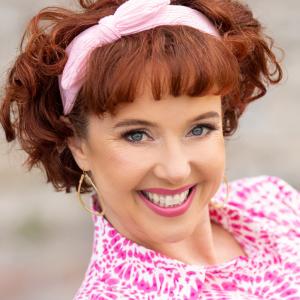 Dondi Dahlin
Energy Medicine Consultant & Author of The Five Elements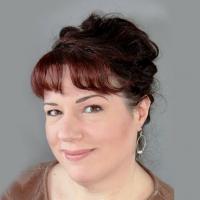 Kris Ferraro
Energy Coach, Speaker, Author & Creator of Spiritual Freedom Techniques
The magnetic component of the heart's field, which is around 100 times stronger than that produced by the brain, is not impeded by tissues and can be measured several feet away from the body.
— HeartMath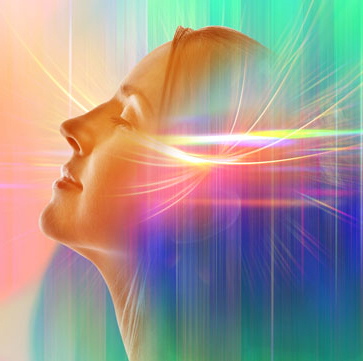 You are an electrical being. Your entire nervous system — an electromagnetic web interweaving every major organ — is interlaced with every other system of your marvelous body.
Did you know that you can cultivate and groom this diffuse, exquisite web of energy using therapeutic practices… starting right now?
Energy medicine is based on the understanding that any physical, mental, or behavioral problem has a counterpart in the body's energies, and can be treated at that level. It provides a holistic approach to healing — by addressing not only your body, mind, and spirit... but by also working with your emotions, past trauma, and even your relationships.
You have a keen ability to tap into this potent inner resource at any time — to treat ailments and illnesses, increase vitality, balance emotions, and prevent disease.
For thousands of years, practitioners around the world have activated the body's natural healing processes — through balancing Qi, healing touch, sound healing, breathwork, Ayurvedic medicine, shamanic practices, hands-on healing (such as Reiki and Chinese reflexology), and many other techniques.
In fact, Western medicine and energy medicine can pair beautifully to support and revitalize your WHOLE being. From reducing anxiety and stress through chakra balancing to enhancing cancer therapies with the wisdom of Qigong, patients everywhere are taking an active role in their own healing processes.
And new science-based research is now showing that different forms of energy medicine promote healing. During The Energy Medicine & Healing Summit series, you'll discover exactly how to take your health into your own hands (literally!) with some of today's top energy medicine experts, health practitioners, and healers... who will guide you to transform your overall wellbeing from the inside out.
A Path of Self-Realization & Self-Care
I can tell you that anything that happens in the physical body will happen in the pattern of the energy fields first.
— Barbara Brennan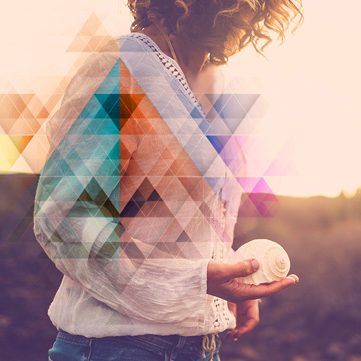 It's easy to feel powerless when you're not feeling well.
Through energy medicine, you discover how to build up self-healing power for yourself, your loved ones, and others.
Energy healing awakens your life-force energy — restoring balance, rejuvenating your entire body, and promoting emotional wellbeing and spiritual healing.
With a few simple techniques, daily practices, and powerful treatments from skilled practitioners, the power to heal is at your fingertips.
In this enlightening series, you'll discover powerful methods for achieving optimal wellness, promoting self-healing, and preventing illness through both time-honored modalities and new emerging therapies.
We're bringing together experts from diverse areas of energy medicine and healing — each one a trusted leader in their field — so you can replenish every organ and system in your body.
Here's some of what our brilliant speakers will be sharing with you...
| | |
| --- | --- |
| | Dr. Sue Morter will masterfully demonstrate the two energy systems that run the body — and teach you how to move them into alignment with simple techniques. |
| | Rollin McCraty will share new strides in breathwork research revealing that we are far more interconnected with each other and the earth's field than previously imagined... and that how we "feed the field" in each moment has real impact. |
| | Dr. Marie Mbouni will share a new energetic and breathing technique that can help you shift your mental and emotional state in minutes to break out of negative thoughts and into deep flow, creativity, and confidence. |
| | Qigong master Robert Peng will guide you through a technique to bring energy into every center of your body — harmonizing your energy and balancing your wisdom, love, and vitality. |
| | With Lisseth Makhael, you'll learn 3 important steps to continuously embody your truth, step into your divine power, and upgrade your energetic matrix. |
| | Dr. Judith Orloff will explain how intuitive medicine woven with spirituality can help you transform negative emotions — such as depression, anger, worry, and fear — into compassion, courage, and hope. |
| | Discover from legendary energy healer Donna Eden how the vagus nerve is involved in numerous health conditions... including a compromised immune system, inflammation, anxiety, and even overeating. |
| | Jean Haner will offer tips and practices from the spiritual side of Chinese medicine to maintain your unique energy in a healthy flow in all aspects of your life. |
| | Lynne McTaggart will share insights into her groundbreaking research in global consciousness, and how to create transformational groups to effect change in themselves, each other, and the world. |
| | Qigong master Mingtong Gu will offer a path to address the energetic cause of all suffering, while reconnecting with the infinite source of all energy... including the energetic principles that underpin your entire existence. |
| | And much more! |
Discover the Vast and Burgeoning Realm of Energy Medicine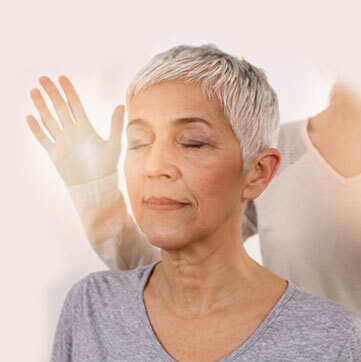 The field of energy medicine is rapidly evolving, ushering in new ways of healing and balancing your body's multiple systems. Research institutions, treatment centers, labs, and even hospitals are incorporating any number of energy medicine modalities into their methods and approaches to treating disease — particularly inflammation-based illnesses.
Plus, you'll quickly see that working with energy medicine can complement any existing practice and help you achieve greater fulfillment and success in life — for you and your clients.
You'll find sessions and speakers that will inspire, educate, and empower you… with expertise you can trust! They'll wade through the misinformation and clearly lay out the best practices and reliable resources for this emergent field.
In this groundbreaking series, you'll discover:
The effect that energy medicine practices can have on gene expression and your health

Fast and effective Qigong practices to process stress & regulate emotions

Sound healing tools to create healthy energy flow and daily detoxification in the brain

Advanced m

ethods for training your hands to sense the subtle energy field
How to "raise your voltage" to open up a whole new world of possibility for improving health, solving problems, and accessing your full potential
An introduction to Logosynthesis®, a new simple and effective healing practice for resolving "frozen" energy in your system
How to bolster your health baseline and release energy blockages related to stress, sickness, and trauma
Three specific types of light you can access to create health, prosperity, and love
Ways you can use energy to deepen relationships
Remarkable research on the nature of healing intention, and how it can be captured, stored, and reproduced
How your life lessons are reflected through vibrational energy, which shows up through color
Methods supporting the health of organs that are particularly vulnerable to stress
How to set much-needed boundaries as you delve into the realm of energy exchange with others
And much more!
Plus, you're in good hands with series hosts Dondi Dahlin — bestselling author of The Five Elements and co-author of The Little Book of Energy Medicine with her mother, Donna Eden — and Kris Ferraro, energy coach, speaker, author, and creator of Spiritual Freedom techniques.
Here's what participants had to say about our previous Energy Medicine & Healing summits…
"… such a gift and so enlightening."
To experience such a diverse array of teachings through so many different voices from the comfort of my own home was such a gift and so enlightening. The interviewer was excellent in her questioning and her summarizing.
— Maggimae, Nova Scotia, Canada
"I am using new techniques that are changing the way I live my life."
The energetic info I received and the mind-opening wealth of experience shared during this summit has been phenomenal and I can't wait to do it again. I am using new techniques that are changing the way I live my life.
— Connie Soto, Chico, California
"Beautiful points that you can start using right away to change your life."
A beautiful, life-transforming topic: energy healing. Beautiful points that you can start using right away to change your life.
— Gonçalo Cunha de Sá, Portugal
"For living a joyful life, in harmony with ourselves and others."
I'm very grateful for the opportunity to listen to all the sessions of this wonderful and profound Energy Medicine Summit. So important for our wellbeing. For living a joyful life, in harmony with ourselves and others.
— Claudia C. Morales, Manrique, Spain
"Every aspect of this summit seemed suffused with joy."
The Shift Network has assembled a treasure trove of interesting, diverse speakers for this wonderful online summit. I found every interview so positive and interesting that at the end of each interview I was rushing to find out more about each speaker. Every aspect of this summit seemed suffused with joy.
— Andrea Ayers, Los Angeles, California
Co-Sponsors