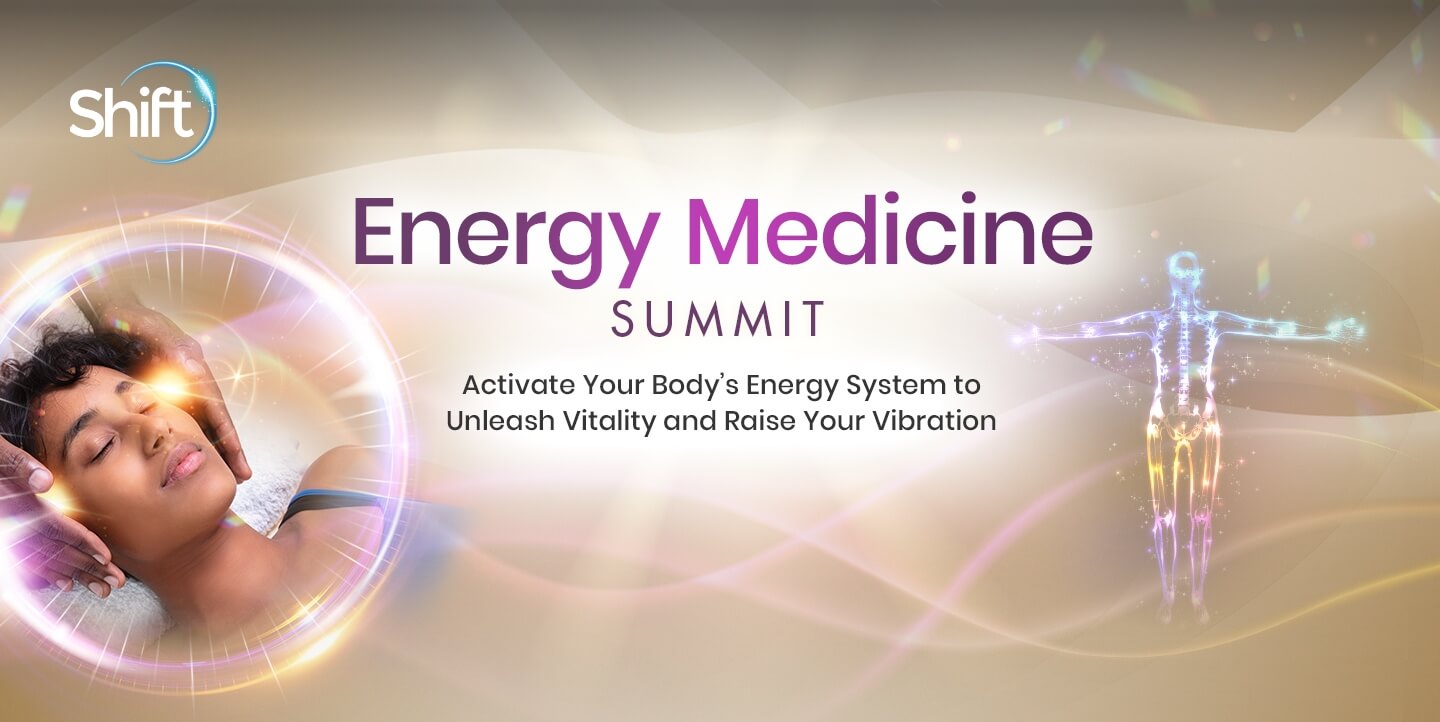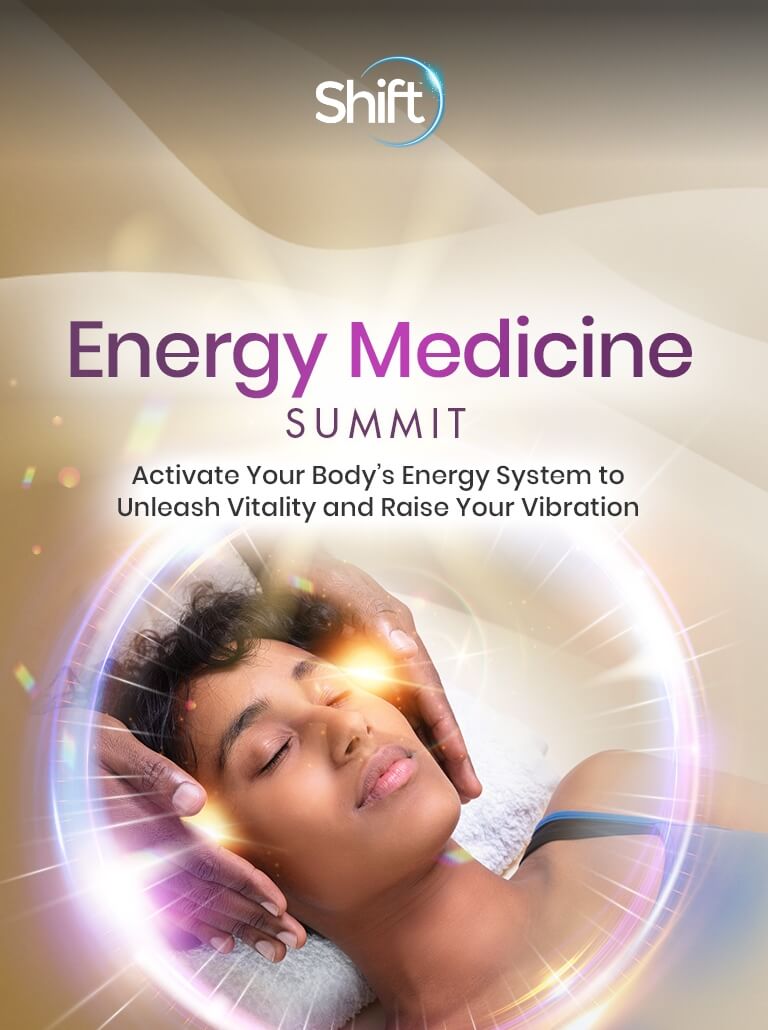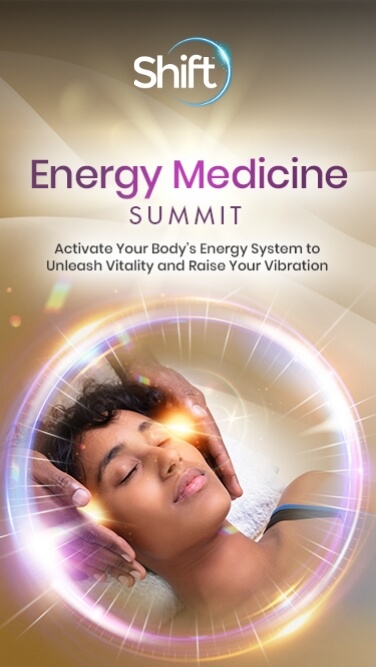 Welcome to the Energy Medicine Summit series!
Please check your email for series details...
Thank You for Registering!
The live event is over. However, we've sent you two recordings from this amazing series — for FREE!
Here's What You'll Receive WITH YOUR UPGRADE:
The Energy Medicine Wisdom Collection 2022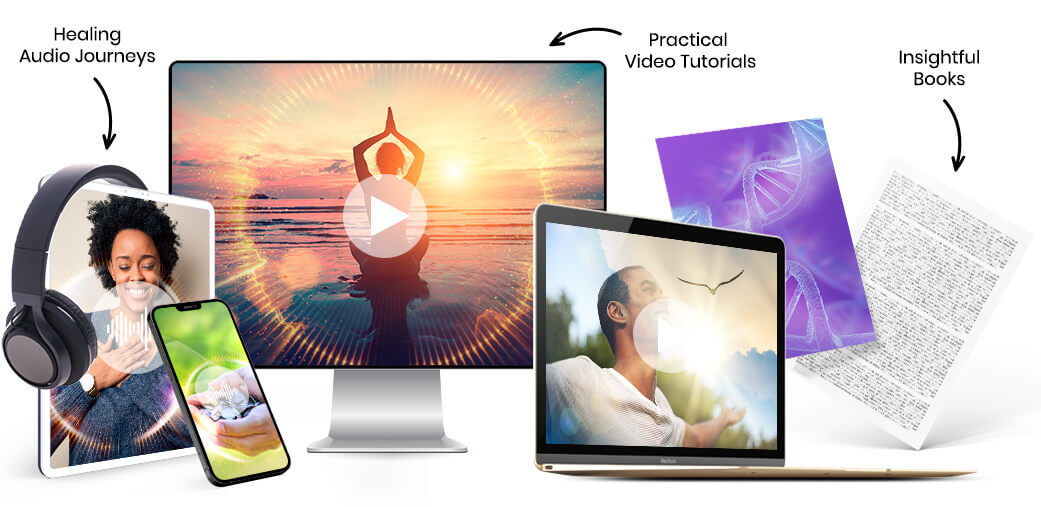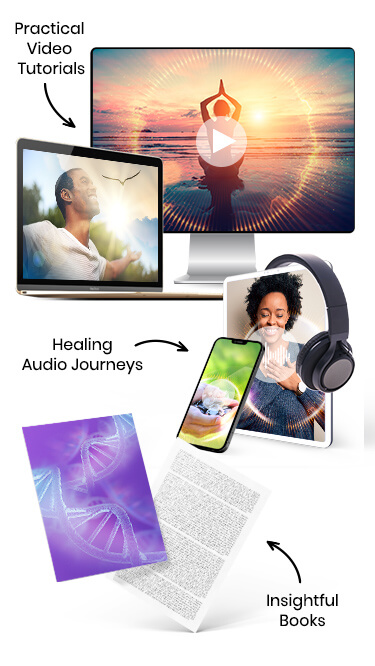 Start your journey with this compendium of mystical teachings from across time and from around the world... right now.
Upgrade your pass now and unlock instant access to transformational grounding and centering exercises that are only available in the Energy Medicine Wisdom Collection 2022.
You'll receive INSTANT and ongoing access to:
| | |
| --- | --- |
| | Streaming Videos of EVERY session in the 2022 Energy Medicine Summit series – watch on any connected device |
| | Audio Recordings of EVERY session in the 2022 Energy Medicine Summit series – listen on any connected device |
| | PDF Transcripts of each session – to refer back to, follow directions, take notes, highlight, and search for keywords |
| | Your BONUS PACKAGE of EIGHTEEN offerings includes two exclusive practicum seminars, audiobooks, meditations, and supplemental tools that will guide you deeper into your practice (already a $500.00 value!) |
You'll receive INSTANT ACCESS to these BONUSES when you act NOW: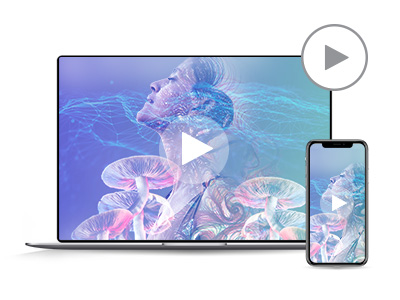 The Healing Dance Between Energy Medicine and Psychedelics
An Exclusive 90-Minute Master Practicum With Dr. Maya Shetreat
Join neurologist, medicine woman, and microdosing guide Dr. Maya Shetreat to explore the relationship between energy medicine and the mind-expanding power of psychedelics — and experience a ceremonial journey to release negativity and promote healing from within. During the Age of Enlightenment, we humans lost our historical, intuitive skills to self-heal using the potent resources of botanical allies. But now, psychedelics have re-emerged as an exciting, effective treatment for many conditions including depression, chronic pain, and autoimmunity.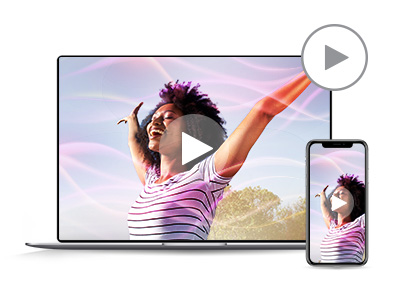 How Energy Medicine Practitioners Can Become Healthy Healers
An Exclusive 90-Minute Master Practicum With Tina Zion
According to Tina Zion, energy medicine practitioners will oftentimes absorb (and not release) negative energies from their patients, affecting their own health and wellbeing as time goes on. Tina will explore safe and effective ways for healers to energetically detox themselves, providing a step-by-step guide plus tips to connect with spiritual guides and the Divine to aid with the release of these energies, stimulating the healer's own healing process.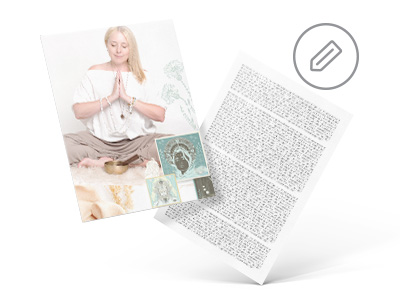 The Healing Oracle: Discover the Power in Your Pain
A Workbook, Card Deck, and Ebook Excerpt From Kim Chestney
Kim Chestney's healing oracle practice starts a guided conversation with your Higher Self to help you energetically transmute blocks and harness their power to expand your life.
You'll receive:
A printable Healers Oracle workbook/journal to help you explore your inner dimension

A special downloadable mini-deck of cards to receive guidance from your Higher Self

An exclusive excerpt from Kim's ebook Radical Intuition: A Revolutionary Guide to Using Your Inner Power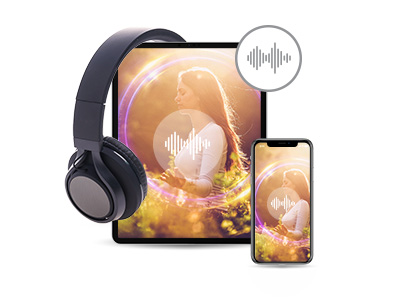 Setting Your Boundaries
An Audio Meditation From Cyndi Dale
We all need energetic boundaries. They improve our health and emotional wellbeing, assure manifesting, and link us to our intuition. This guided audio meditation from Cyndi Dale allows you to call upon nature, and the four most primal elements of the earth, to cleanse and establish healthy and life-enhancing boundaries.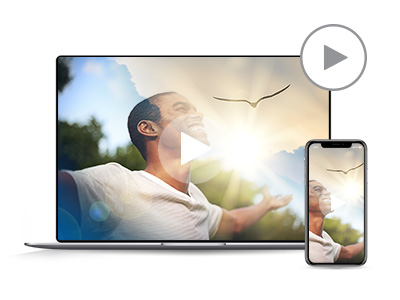 Shifting Your Energy to Uplift & Reprogram Your Mind for Real Change
A Video Training With Brandy Gillmore
Join Brandy Gillmore as she leads you on this uplifting, guided-mind programming integration, to help you shift your energy to create change, build new positive neural pathways, and accelerate your transition into a healthier, more positive, and fulfilling life.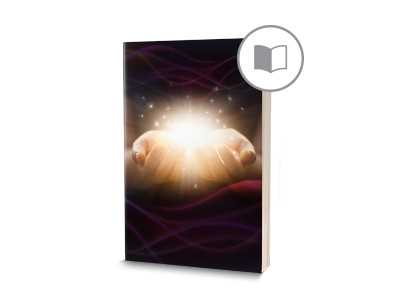 Detect, Correct, and Protect Your Physical and Emotional Energy With the Guided Energy Management System
An Ebook & Meditation Dance Track From Harry Massey
This ebook and meditation dance track from Harry Massey will help you understand why chronic fatigue and other health issues go deeper than biochemistry, and what you can do to correct your body's control system.
You'll discover:
How to detect your daily energy levels and understand what's going on in your body

How to correct your energy imbalances to restore your emotional energy

How to master your emotions with personalized meditations and breathing exercises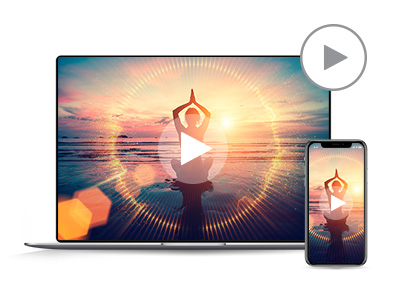 The Energy Medicine Yoga Wake Up Bundle
A Yoga Practice Video & Eguide From Lauren Walker
Awaken the body and get all its energies aligned and moving in the same direction with this daily EMYoga routine. Includes a 3-minute yoga energy tapping practice, and a 4-page eguide explaining the practice.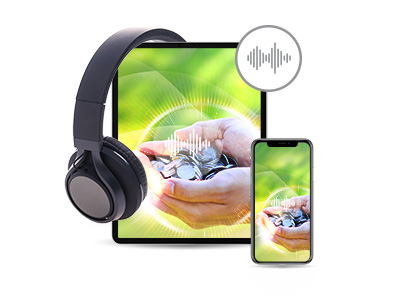 The Energy of Money
A 7-Day Audio Course From Sarah McCrum
Sarah McCrum introduces you to powerful keys for growing a good relationship with the energy of money — it's called currency for a reason! You'll discover a way of being with money that directly supports your energy and vitality, helping you to release money blocks (scarcity mindset, fear, anxiety, and stress) so you can attract more abundance, allowing you to use money creatively and generously for good. The course includes seven 30-minute energy activation meditations, plus seven 20-minute talks.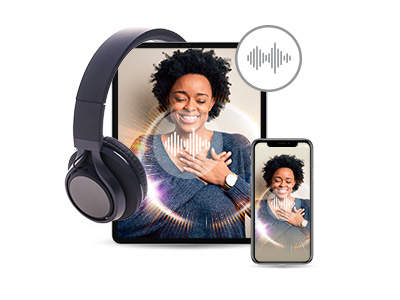 Heart Connection Meditation
A Guided Audio Meditation From Joy Martina
Connect to your true internal power and tune in to your heart with this channeled meditation. Joy Martina will guide you into the perfectly relaxed state to access the wisdom of your heart, so you can manifest your desires with grace, ease, and joy. Perfect for a powernap, or to go to sleep with at night.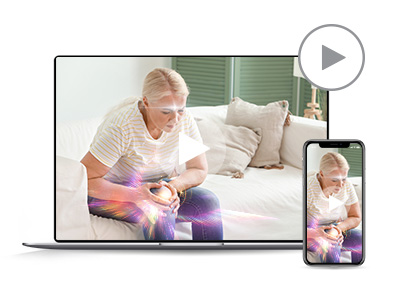 Understanding Medical Intuition and Healing
A Video Training With Tina Zion
Tina Zion explores medical intuition, energy beings, and Reiki. You'll discover what medical intuition is all about, how energy beings can communicate through mediums to bring healing into our lives, and how Reiki practitioners can bring healing to our beloved pets and other rescued animals. Tina shares what motivates her to write books and help others to heal.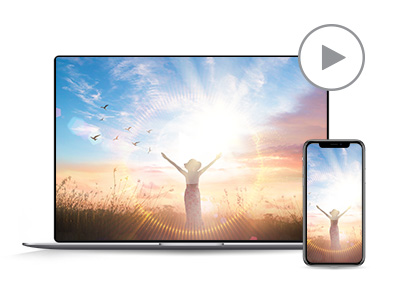 Release Negative Memories From Your Subconscious
A Guided Audio Meditation From Deborah Sandella
Deborah Sandella, PhD, shares the powerful "Regenerating Images in Memory" RIM® process that comes from the 6-CD Awakening Power Program, which she co-created with Jack Canfield. Please find a quiet spot where you are able to close your eyes, relax, and experience the 20-minute process designed to help you reduce stress while you access and release negative memories you're holding in your subconscious.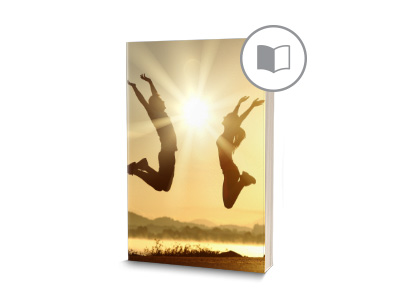 Energy Medicine: Living A Regenerative Lifestyle
An Eguide From Dr. Robyn Benson
Dr. Robyn Benson explains regenerative medicine, which focuses on boosting the natural healing process to reverse aging and minimize the effects of degenerative disease — utilizing non-surgical solutions including nutrition therapy, stem cell therapy, and oxidative medicine to stimulate tissue regeneration. By keeping the natural life force of Qi moving freely within mind, body, and spirit, you can restore healthy joints and stimulate hair growth, youthful skin, and sexual function.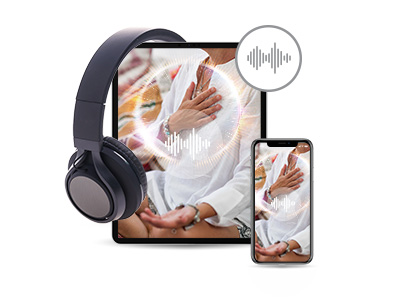 Celebrate the Miracle That You Are
An Audio Self-Love Meditation From Amelia Vogler
The answer to these challenging times begins with the remembrance that you are a miracle. Like sailing a small boat through choppy waters, sometimes what's needed is to find a quiet cove, drop anchor, and rest and recover yourself in the strength and sturdiness of your inner world. This meditation invokes the space of this restorative cove, inviting you to enter and renew, in self-love and celebration of your miraculous self.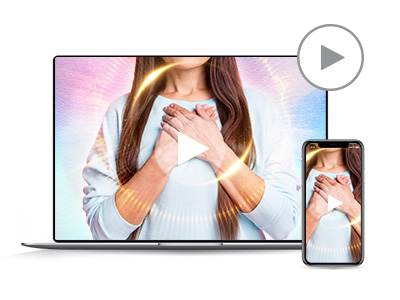 Heal Your Grieving Heart
A Video Training With Mary Sise
Mary Sise offers this very simple energy psychology method called Touch & Breathe to soothe your heart and calm your body. Use this at-home practice (kind of like acupressure plus affirmations) to release energies and emotions such as stress, anger, and grief that you no longer need to carry.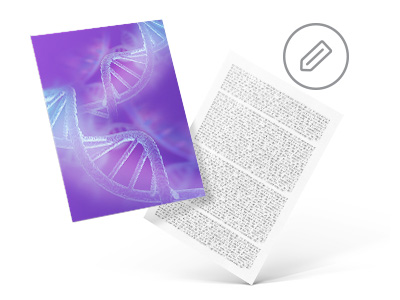 Take Control of Your DNA
An Ebook From Dr. J Dunn
In this ebook from Dr. J Dunn, you'll discover how your genes affect your emotions and behaviors, and how the old "nature vs. nurture" riddle applies. Science has started to make some direct connections between specific genes and increasingly common emotional, mental, and other brain-chemistry related conditions. By understanding your unique genetic profile, you can develop a targeted nutritional and lifestyle program designed specifically to improve your overall mental, phsycial, and emotional health.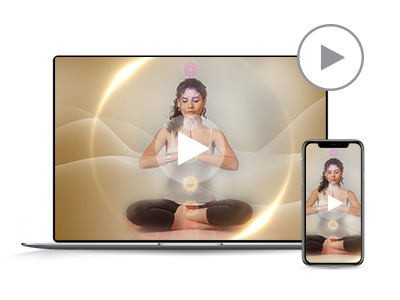 The Secret Ingredient
A Video Training With Dr. Sue Morter
In this video training, Dr. Sue Morter shares how to stop identifying with the mind when it starts closing off to reject situations or others, creating a sense of separation and blocking Universal flow. Instead, she models dropping into the body to activate the various energy centers, so you can tune in to higher consciousness and magnify the beauty of the energy flowing through — allowing true expansion and connectivity with all of life around you.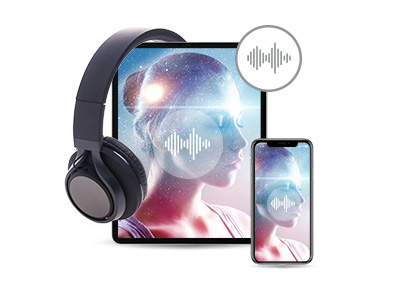 Intuition is Your Natural Super Power
Audio Meditations & Integration Workbook From Aimee Leigh
As you experience these two guided audio meditations from Aimee Leigh, you'll connect with your intuition and expand your energy awareness. Create healing and deepen the connection with your higher self by using the intuitive integration workbook to bring your expanded awareness and empowerment into everyday life.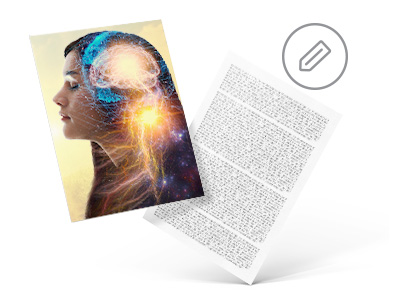 13 Surprisingly Simple Lifestyle Hacks
An Ebook From Dr. Elena Villaneuva
Did you know that 95% of neurological conditions are caused by environmental influences? By changing 13 aspects of our modern-day lifestyles, we can eliminate the root causes of many conditions, including brain fog, fatigue, anxiety, and depression — as well as prevent or reverse early signs of serious health challenges like Alzheimer's and dementia.
You'll receive ALL of these bonuses PLUS ongoing access to the video and audio recordings and transcripts of every series session — strengthening your relationship with your body's wisdom and bringing more peace and fluidity to your daily life.
Unlock Powerful Energy Pathways for Vibrant Healing
Are you looking for effective solutions and easy-to-use modalities you can practice at home — in just five minutes a day — to support your own health and the health of those you love?
Are you fascinated by the latest scientific breakthroughs in regenerative energy medicine, and the potent practices in multiple disciplines that can guide you to gently release energetic blockages in order to raise your vibration?
Imagine how empowering it would be to use your own biology to restore your health — starting from the root cause, sensing where physical, emotional, and spiritual disturbances were originating in your energy field, and redirecting that energy back toward balance.
With the Energy Medicine Wisdom Collection 2022, you'll discover many easy-to-use therapies. You'l have access to trusted guides who will show you how to safely and effectively use a wide variety of holistic treatments.
You'll walk away with practical, simple, and profound techniques that our expert speakers will be teaching in hands-on, experiential sessions… practices that take just minutes per day, yet can have deep and lasting impacts on your life.
You'll also explore the bigger picture, giving you a greater understanding of how energy medicine actually works from a scientific standpoint, and why it's so effective at healing the human body. According to HeartMath's Global Coherence Initiative research, Earth's magnetic fields carry biologically relevant information that connects all living systems, creating a holistic web of interconnectedness.
Your own body is connected to this energetic web, and when you change the vibrational frequency of your atoms through an energy medicine modality such as Reiki, you can change the equilibrium within your system, leading to increased health outcomes over time.
When you balance your energies (which is one of the tenets of energy medicine), your whole body can come into alignment, resulting in less pain and more vibrancy.
This is your opportunity to lock in ongoing access to this abundant offering of energy medicine experts and modalities — including masterclasses recorded exclusively for this series — and prepare yourself to experience profound healing.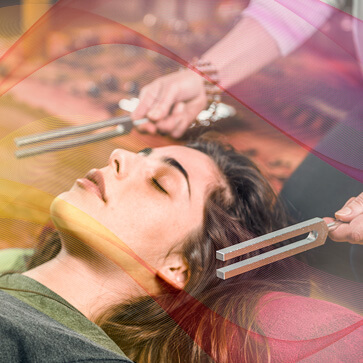 With this invaluable resource you can turn to time and again, you'll discover:
Here's What You'll Receive:
The Energy Medicine Wisdom Collection 2022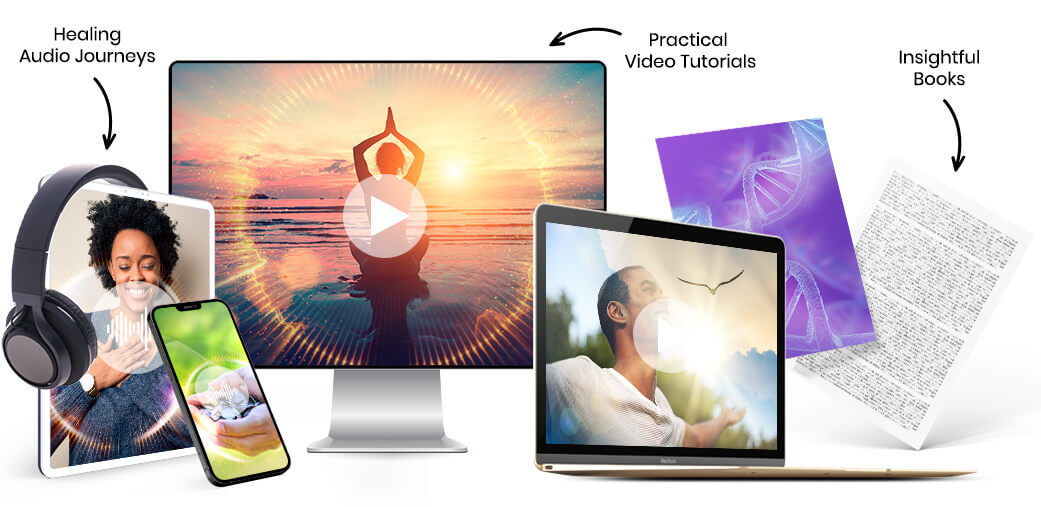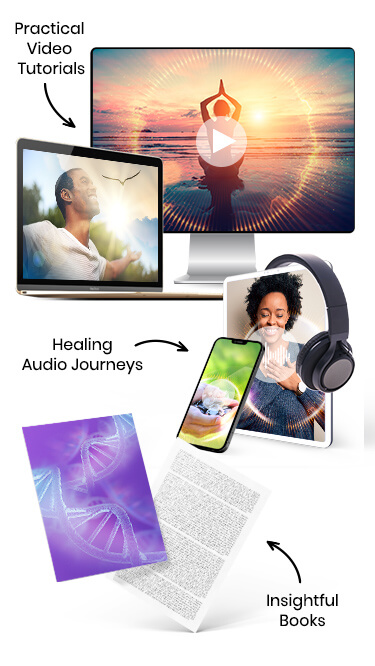 This package gives you the opportunity to receive INSTANT and lifetime access to: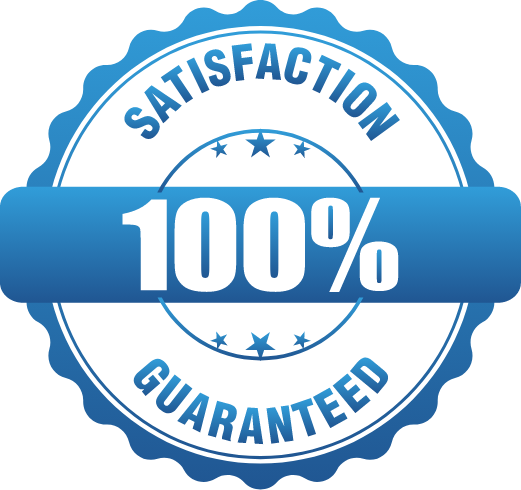 OUR 100% GUARANTEE MEANS NO RISK TO YOU!
When you upgrade today, your purchase is backed by our complete money-back guarantee. If for any reason at any time within 30 days you decide the Energy Medicine Wisdom Collection 2022 is NOT right for you, just visit our Customer Service Center and request a refund. We'll cheerfully refund your payment in full within five business days.