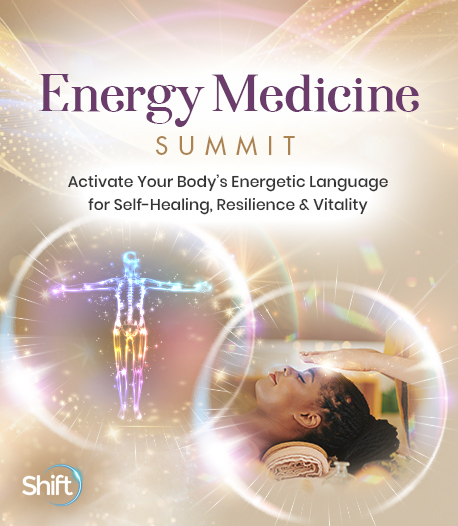 Program & Replays
The live summit is over. However, you can still get the recordings and transcripts of all the summit sessions. Upgrade to receive unlimited access to the inspiration, resources, and powerful practices presented by the experts featured in the Energy Medicine Summit series.
Thousands of people from around the world are accessing the powerful life-force energy that's within and all around us at any given moment. You can activate this well of pure potentiality and gain a higher perspective on your life through the potent workings of energy medicine.
Energy medicine is based on the understanding that physical, mental, and behavioral problems have a counterpart in the body's energies, and can be treated at this level. It provides a holistic approach to healing — by addressing not only your physical self but by also working with your emotions, past trauma, and your connections to others both present and past.
As you attune to the factors that are muddling your energy, you move closer to the quantum field that holds your true blueprint for divine wisdom.
You can cultivate this exquisite web of energy using therapeutic practices that empower you to access your vagus nerve, release emotional baggage, transform the stored energies of living through a global pandemic, and much more.
Are you ready to experience this wonderful transformation?