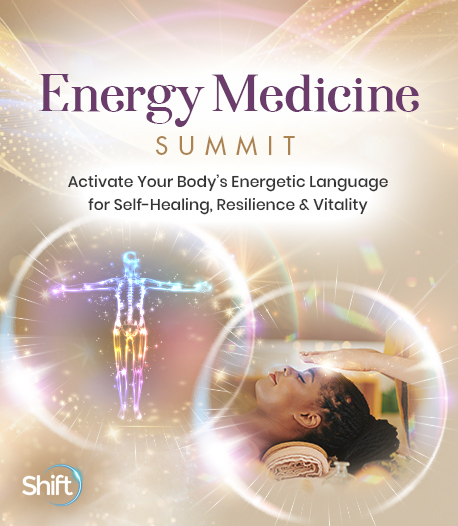 Program & Replays

Explore the Power of Your Vagus Nerve With Energy Medicine
Broadcast on November 03, 2021
With Dr. Melanie Smith
Hosted by Dr. Christine Schaffner
Dr. Melanie Smith will help you empower yourself by understanding the vagus nerve and how it impacts your health and vitality. Learn how trauma and stress you experienced in your early childhood created an imprint in your energy field. Begin to see the role the vagus nerve plays in transmitting sensory signals between your brain and your organs. Learn the differences between the sympathetic and parasympathetic nervous system, and how you can restore the primitive figure 8 energies that are housed in your DNA.
In this session, you'll discover:
Easy, yet potent, energy exercises to tap into your vagus nerve to reduce stress, relax, and restore your body
Which neurotransmitter is manufactured in your small intestine, and the importance of a healthy gut to brain connection
How sound healing can further activate and harmonize your vagal tone
The opinions expressed here are those of the author/presenter and are not representative of Shift Network employees, customers, or other presenters.
Love this Speaker and What They Have to Say?
It can be yours to keep... forever.
Get lifetime access to the summit and bonus material by upgrading now!
UPGRADE HERE
Dr. Melanie Smith
Doctor of Oriental Medicine & Advanced Energy Medicine Practitioner
Dr. Melanie Smith, AP, DOM, EEM-AP, is recognized as one of the most powerful energy medicine teachers of our time. She is a Doctor of Oriental Medicine, Acupuncture Physician, Eden Energy Medicine Advanced Practitioner, and senior faculty for Donna Eden's Energy Medicine Certification Program in the U.S. and United Kingdom.
Over 25 years ago, Melanie sustained a serious injury. When Western medicine could not improve her condition, she turned to alternative medicine and fully recovered. As a result, she changed careers and has since dedicated her life to empowering people to transform their lives by connecting with their own inner healer through the power of energy medicine. She's known for her ability to help people heal complex health issues with her holistic approach, embodying a unique fusion of energy medicine, sound healing, acupuncture, Oriental Medicine, nutrition, energy psychology, and therapeutic bodywork. 
Passionate about inspiring others to learn, grow, and heal, Dr. Melanie has created multiple Energy Medicine for Healthy Living™ resources to make it possible for individuals around the world to learn energy medicine. She is co-author of Energy Medicine: Your Personal Health and Wellness System for Today, and author of the Energy Medicine for Healthy Living™ Online Courses and Charts series.
Dr. Melanie has provided energy consultations to patients in more than 40 countries, taught workshops on four continents, and treated thousands of patients in her practice, Well Within Natural Medicine, Inc., located in St. Petersburg, Florida.