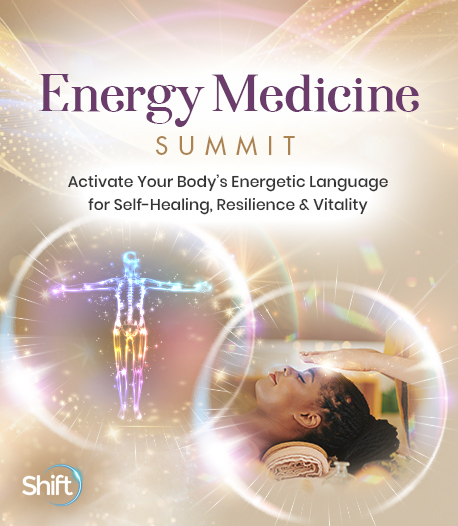 Program & Replays

Energy Medicine and the Biofield (Human Energy Field)
Broadcast on November 02, 2021
With Beverly Rubik, PhD
Hosted by Vanessa C. Codorniu
The biofield is the organizing field of life. Beverly Rubik, PhD, sees it as the super-regulator of the physiology and biochemistry of the body. Where energy goes, the blood flows and then the flesh can change, according to Oriental medicine. Improvements in the biofield can impact our health and healing, and this is how energy medicine may work. This is important to recognize, because energy medicine previously lacked a scientific foundation. Beverly has seen positive changes in the biofield after energy therapies, supporting her view.
In this session, you'll discover:
The scope of energy medicine is vast
Energy medicine may work by impacting the biofield to promote healing
Energy medicine has not yet been integrated into allopathic medicine for several reasons
The opinions expressed here are those of the author/presenter and are not representative of Shift Network employees, customers, or other presenters.
Love this Speaker and What They Have to Say?
It can be yours to keep... forever.
Get lifetime access to the summit and bonus material by upgrading now!
UPGRADE HERE
Beverly Rubik, PhD
President & Founder of Institute for Frontier Science
Beverly Rubik, PhD, has had a lifelong interest in frontier areas of science and medicine that go beyond the mainstream, and she is internationally renowned for her pioneering biofield and energy medicine research. She earned her PhD in biophysics at University of California, Berkeley and has published over 90 scientific papers and 2 books.
From 1988-1995, Beverly was director of Center for Frontier Sciences at Temple University in Philadelphia. From 1992-1997, she was one of 18 congressionally-appointed members to the Program Advisory Board of the Office of Alternative Medicine at the US National Institutes of Health (NIH), which was precursor to the National Center for Complementary and Integrative Health.
In 1996, Beverly founded Institute for Frontier Science (IFS), a 501c3 nonprofit research laboratory. As an adjunct faculty member, she teaches energy medicine to doctoral students at the College of Integrative Medicine and Health Sciences at Saybrook University in Pasadena, California. Presently, she's conducting research on the effects of wireless radiation on health, among other topics. Beverly has been widely interviewed in many media outlets, and appeared on Good Morning America (ABC-TV). She is an esteemed speaker both nationally and internationally on various scientific and health-related topics.