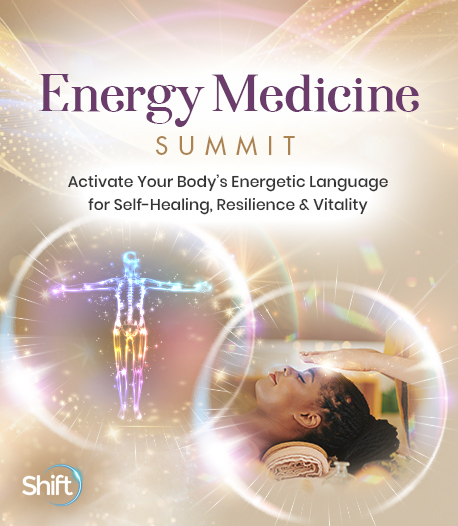 Program & Replays

Welcome Message From Your Series Co-Host, Vanessa Codorniu
With Vanessa C. Codorniu
Hello everyone, and thank you for registering for the Energy Medicine Summit series. I'm Vanessa Codomiu, your co-host, a clinical hypnotherapist and soul coach, along with Dr. Christine Schaffner, a naturopathic physician. I am so excited to share this fifth annual series with over 30 speakers.

Have you ever walked into a room and felt the energy and suddenly understood that it was exactly where you needed to be? Or have you met someone and known immediately that they would be instrumental in your life, and it turned out to be so? And by the same token, have you gotten a sudden stomachache when something didn't feel right and maybe stepped into nature and immediately began to feel better?
What if we could understand our energetic systems? What if we could learn the language of energy? What if there was a way to transform energy patterns that have affected our health and wellness in our lives so we could experience great energy, vitality, and improved wellbeing? The great news is that we can. We are pure energy. There's a powerful life-force energy that's within and all around us at all times, and we can activate this well of pure potentiality to gain higher perspective and greater wellbeing.
At the Energy Medicine Summit series, you'll receive immediate tools and gain access to some of the world's foremost teachers in energy medicine, all in one place. What I love about the series is the wealth of information and the support. We're bringing together experts from diverse areas. We've got acclaimed doctors, researchers, authors, holistic coaches, intuitive energy healers, and true pioneers in the field.
So we'll be hearing from experts like Dr. Dawson Church on epigenetics and how health is more than your genetic makeup. We've got Mona Delfino's unique energy and message which will fire you up. Dr. Maya Shetreat shares on how we can heal with our invisible team through interconnectedness. We've got our own Dondi Dahlin talking about the five elements, Kim Chestney, Wendy De Rosa, and Tina Zion, talk about intuition and how it can support us.
Dr. Roger Jahnke will share ancient practices from Traditional Chinese Medicine that will shift your energy immediately. The joyous Kathleen Booker will guide us through breathwork that will allow us to move through grief and loss with grace and ease. Masami Covey with her down-to-earth presence, will share practical steps to heal our lungs and support our lungs during these pandemic times and beyond.
As you go through this series, allow your inner knowing, your sacred connection, to guide you to the right practice, the right teachers. This intuition energy healing is truly our natural state. Allow the inner knowing to guide you to what you need and allow yourself to receive. I'm so happy that you're here. I cannot wait to share these practices and these experts. Get ready to receive, remember, and replenish. I'll meet you on the inside.
Vanessa C. Codorniu
Founder of The School of the Healing Artes, Bruja, Hypnotist & Soul Coach
Vanessa C. Codorniu is an acclaimed Argentine-American psychic medium with 27 years of experience that includes facilitating over 10,000 individual sessions. She is a Bruja and Latinx teacher of intuition and clinical hypnosis, with a focus on healing ancestral trauma/patterns. Vanessa started doing readings at age 16, after her family confirmed that she was accurately seeing and knowing things about people who had previously passed on. She guides seekers to break through fears and connect with the practical power of their intuition, so they can serve the world powerfully with their gifts.
Since the start of the COVID quarantine, Vanessa's been dedicated to serving her bilingual (Spanish and English) global audience. She's been hosting free healing circles weekly, and has virtually trained and certified nearly 250 new Reiki practitioners (for a "pay what you can" donation), empowering therapists, first responders, nurses, EMTs, and parents with a therapeutic modality they can use to support their family, friends, and clients.
Vanessa is founder of The School of the Healing Artes. She created her school to stand for diversity, inclusivity, and accessibility for underrepresented BIPOC communities, and hopes to continue supporting the next generation of leaders and healers for years to come. Listen for more on her podcast, The Biz Bruja Podcast.