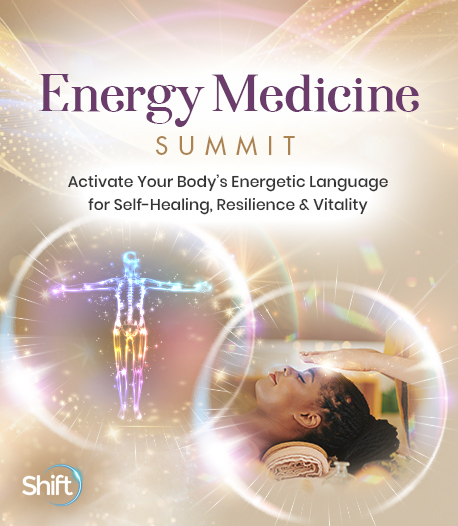 Program & Replays

Heart Rate Variability for Personal and Collective Healing
Broadcast on November 05, 2021
With Rasmus Gaupp Berghausen
Hosted by Vanessa C. Codorniu
Discover why heart rate variability is important, and how it can be translated into colored light and sound for both personal and collective healing. Rasmus Gaupp Berghausen guides us through this process with his daughter, and explains how we can become more present by using this energy healing technique. We will see and hear the sounds and colors of light created by translating HRV, and feel the coherence forming with our own hearts.
In this session, you'll discover:
What heart rate variability is, and why diversity is important in HRV
How HRV can be translated into colored light and sound
How this process can impact 1-on-1 healing, and possibly support a global movement towards peace and understanding
The opinions expressed here are those of the author/presenter and are not representative of Shift Network employees, customers, or other presenters.
Love this Speaker and What They Have to Say?
It can be yours to keep... forever.
Get lifetime access to the summit and bonus material by upgrading now!
UPGRADE HERE
Rasmus Gaupp Berghausen
Researcher and Developer of Health Technologies
Rasmus Gaupp-Berghausen is a researcher whose work has investigated vibrational characteristics of water, and heart rate variability. In cooperation with Dr. Emoto, he founded the laboratory of Hado Life Europe in 2004. The main focus of the research and work is the evaluation of water (or water-containing liquids) examining characteristics and changes measured as different vibrations are applied. The research shows that different vibrations have an influence on the molecular structure, and that a modulation of the vibration itself can have beneficial properties. 
His latest work is in relation to heart rate variability as represented by colors of light, and sound. Through algorithms, the vibrations of the HRV are directly translated into audible frequencies of sound and visible frequencies of colored light. The beauty in this work is that anyone is able to experience their own heart vibration, in the form of sound and colored light. The music deriving from the HRV is as individual as the fingerprint, and can be effectively applied to all types of healing therapies.
Rasmus' technology has already spread widely, and people from all kinds of different health-related fields are interested in working with this new approach. During the past few years, he has been invited to present his work to healing professionals at lectures and workshops in over 40 countries worldwide.